There Are Many Options for Getting a Ford


If you've decided that it's time to get your next vehicle, we have many great models for you to check out at Hillyer's Mid-City Ford in Woodburn, OR. As you shop around, you obviously must consider financial factors. The reality is that vehicles aren't cheap, but the good news is that there are a few strategies you can take to make a vehicle more affordable.
The first thing to consider is whether a used vehicle makes sense. From a financial standpoint, it certainly does. That's because our used Fords are more competitively priced than newer ones. Most of them also have advanced technology and capable engines. Because our used inventory has a wide variety of vehicles, McMinnville drivers can surely find models with the features they're looking for.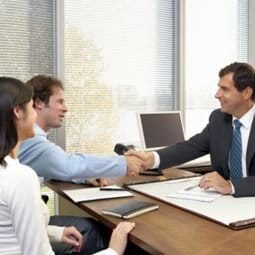 For some people in Salem, new vehicles are the only options they'd consider. We understand the appeal of getting a brand-new Ford. After all, the industry is making so much progress that models seem like they're getting better and better. To make it more feasible to buy a new car, Newberg drivers can apply for financing. Financing would free you from the burden of having to pay up-front for your Ford. Instead, you'd be able to pay for it over time. The exact terms of a financing deal are worked out with individual customers and customized to their situations.
One other approach to acquiring a new Ford is to lease it. Leasing is a perfect solution if you don't want to commit to one vehicle for the long run. You'd get to drive your car, truck, or SUV for as long as your lease is valid. Once the term is over, you're not responsible for anything. You can then get yourself a newer model that has technology that's not yet available in today's vehicles, or you could switch to a different type of vehicle. Some people in Canby aren't sure what type of vehicle they'd like to drive in a few years but need something to drive in the meantime. Leasing is ideal in these situations.